The ECF special issue "Material Fictions" Part 1 (31.1) is now available to read on Project MUSE:
http://muse.jhu.edu/issue/39139
Read Material Fictions Part 2, 31.2, in late January 2019, also online  at Project MUSE.
And at the University of Toronto Press journals website.
This two-part special issue is co-edited by Dr. Eugenia Zuroski, McMaster University, and Dr. Michael Yonan, University of Missouri.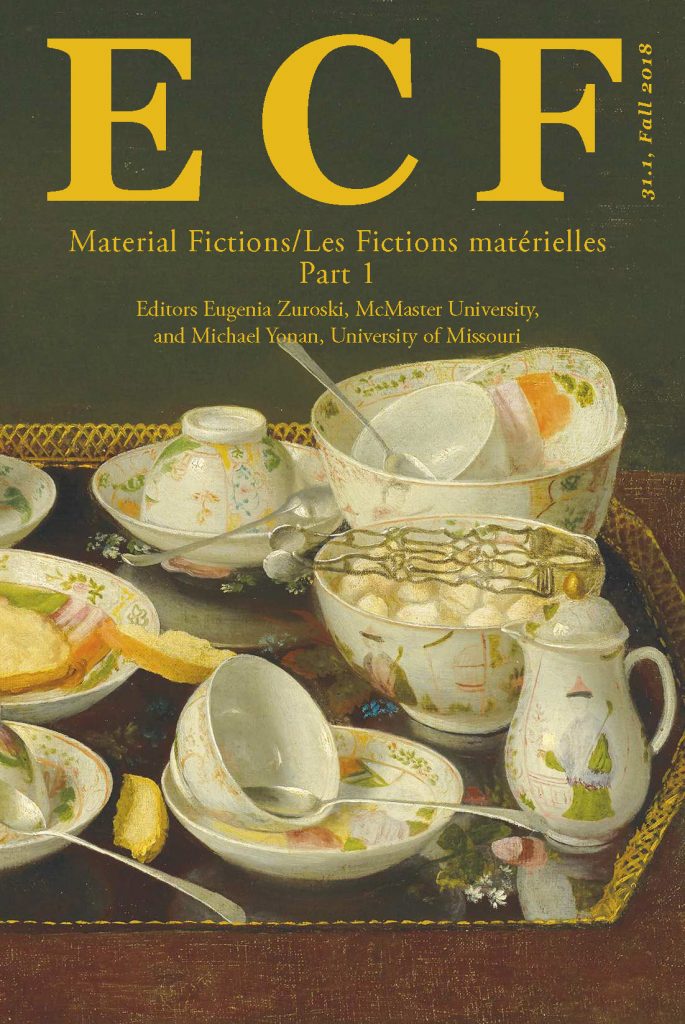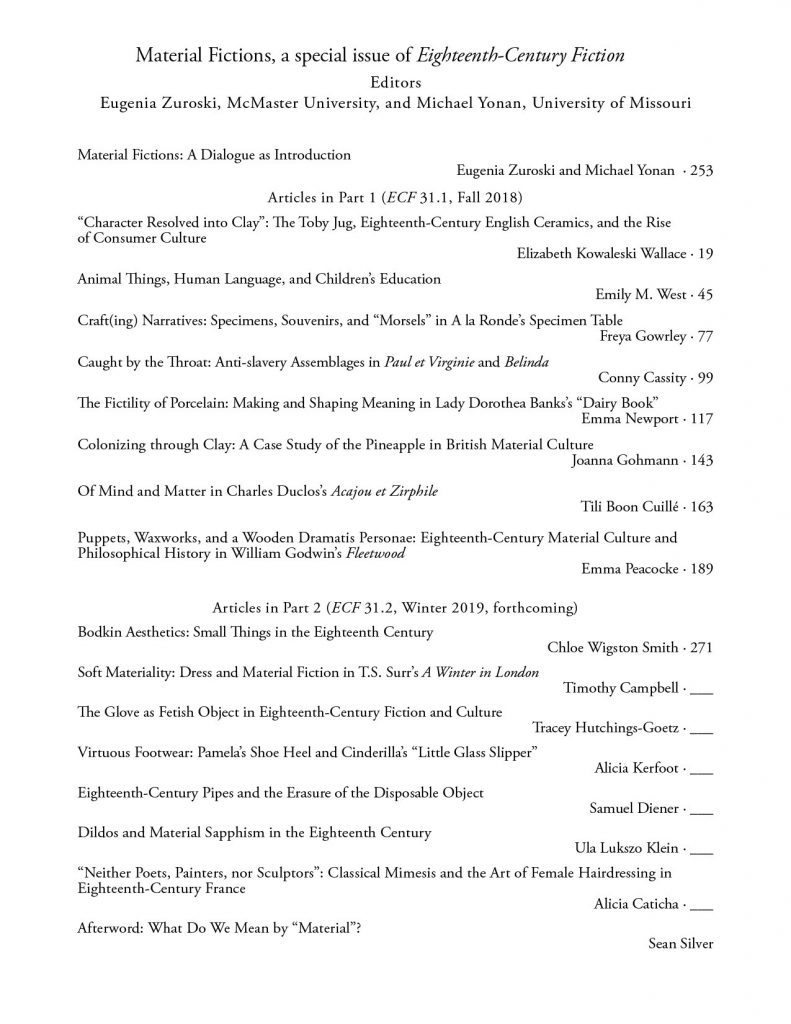 ---